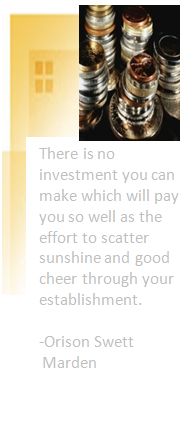 Retail & Investment Banking
Exceptional customer service is the key to acquiring new customers and retaining existing ones. Providing world-class customer service is where regional and community banks have an advantage over their larger competitors. By using sophisticated customer management strategies, community banks can focus on each and every customer while properly motivating call centre employees for improved customer and employee satisfaction, a distinct competitive edge, and increased business success. This leads to significant rewards, including vastly improved customer data on which to build targeted sales and marketing campaigns, increased up-selling and cross-selling opportunities, and improved customer satisfaction.
Knowing your products and the customer is essential so that you can match the right product for the customers need. Knowing how the market is performing and predicting how it might be tomorrow, next week or in the months ahead, is essential to planning ahead and making sure your customers get the right advice.
Take a look at our 'Case Study' done by Oracle and the letters of recommendations by our clients.
Case Studies
Asia Capital Improves Insight into Business and Investment Performance and Risk for Better Services to Investors