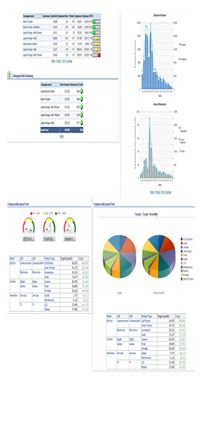 Oracle Marketing Analytics
Get Maximum Results from Your Marketing Investment
Oracle Marketing Analytics allows your organization to obtain maximum results from your marketing investments by providing your entire marketing team with a complete, up-to-the-minute picture of customer preferences, buying behaviour, and profitability. Oracle Marketing Analytics helps you to develop closer, more valuable customer and prospect relationships and improve marketing effectiveness.
Benefits
• Marketing Planning — achieve better campaign response rates, profile customers for more effective event-based promotion, and allocate resources more effectively by identifying what drives campaign results.
• Campaign Performance — track and measure campaign effectiveness in real time, understand factors that drive campaign results and lead conversion rates, and compare individual campaign results to target metrics.
• Customer Insight — understand product affinity for targeted promotions, profile customers' buying behaviour for more effective promotions, and gain better insight into segmentation characteristics.