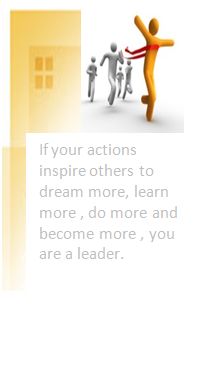 About Us
Companies increasingly leverage data accumulated in their business systems for competitive advantages. They use this information to monitor business performance; quickly identify problem areas in operations; and make timely decisions on a daily basis to increase profit, revenue, and market share.
AbbuSys offers application development, integration, business intelligence solutions, technology Infrastructure and Enterprise Program Management Services to organizations.
AbbuSys's experienced consultants ensure the success of clients' by giving best solutions keeping in view company's Business Strategy and objectives to achieve a sustainable market growth rate and competitive share.
Vision

To be Market Leaders in the Business Intelligence and Data Warehouse segment to provide the best available solutions to our Customers/Clients.

Mission Statement

Our Mission is to provide world class technology solutions, to build long lasting relationships with customers and partners, and to maximize shareholders value through implementation of effective and ethical work practices and also to grow the company through team work and member recognition to become the number one choice for our prospective partners looking for provisions in our field expertise.